Request
You have defined records as favorites and want to display them, for example in the Passwords module.
If you have permissions on many passwords, it may happen that not all favorites can be displayed, because they are filtered from the loaded passwords - in the default settings this is 100 records.
Requirements
Default settings
Procedure
Add the filter group Favorites to the filter options.
In FullClient, switch to the Filter menu in the menu bar.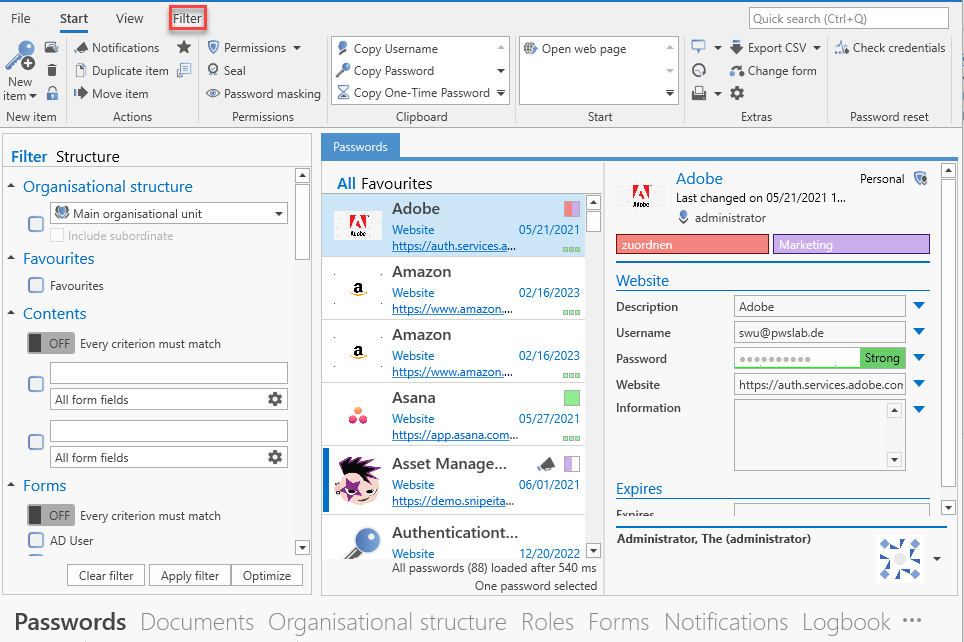 Now select the Edit Filter option.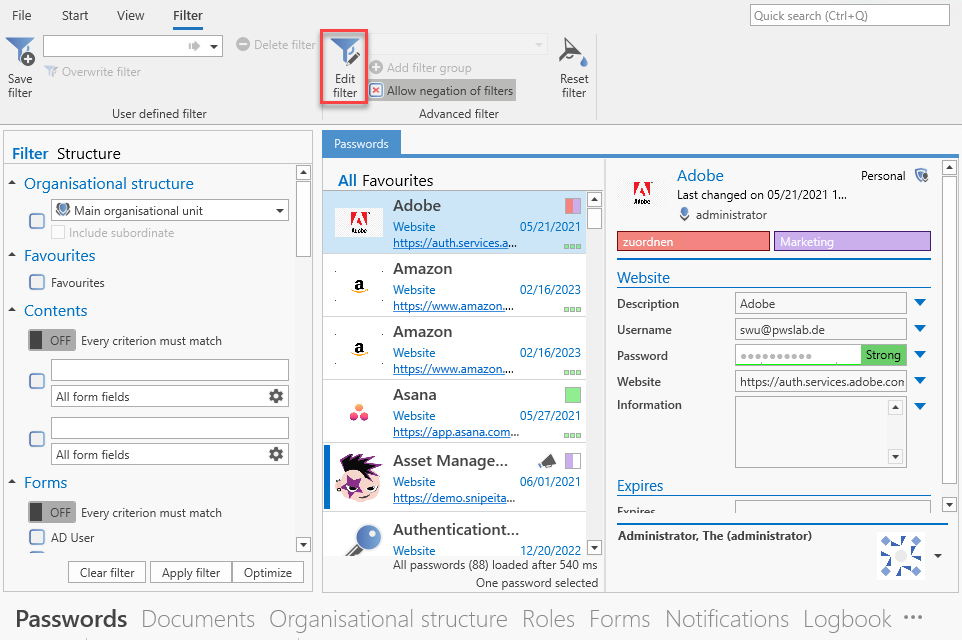 Open the drop-down menu (1) and select the Favorites filter group (2).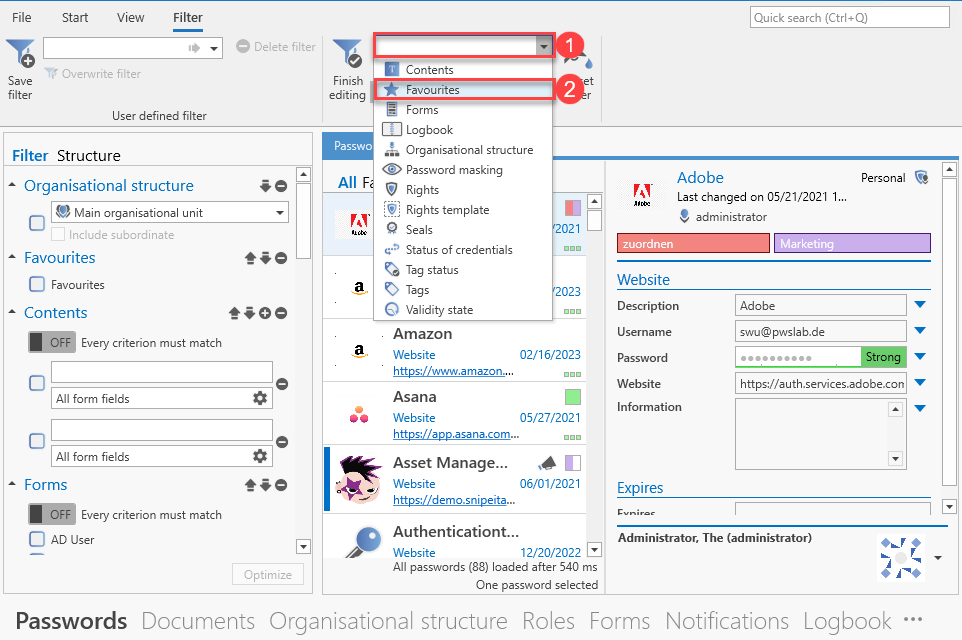 Add the filter group (1) and finish editing (2).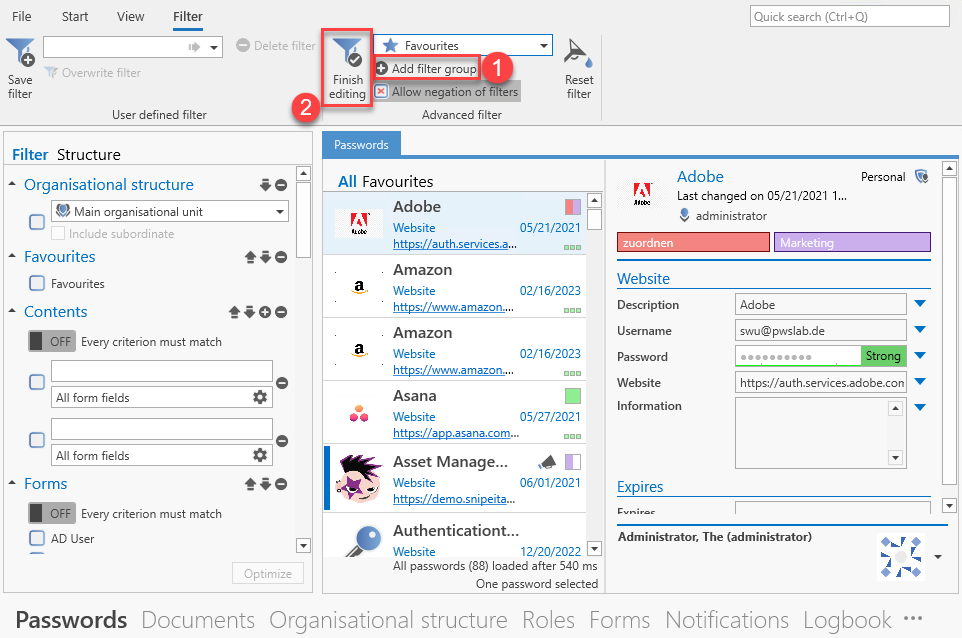 Now the Favorites filter option is available to them.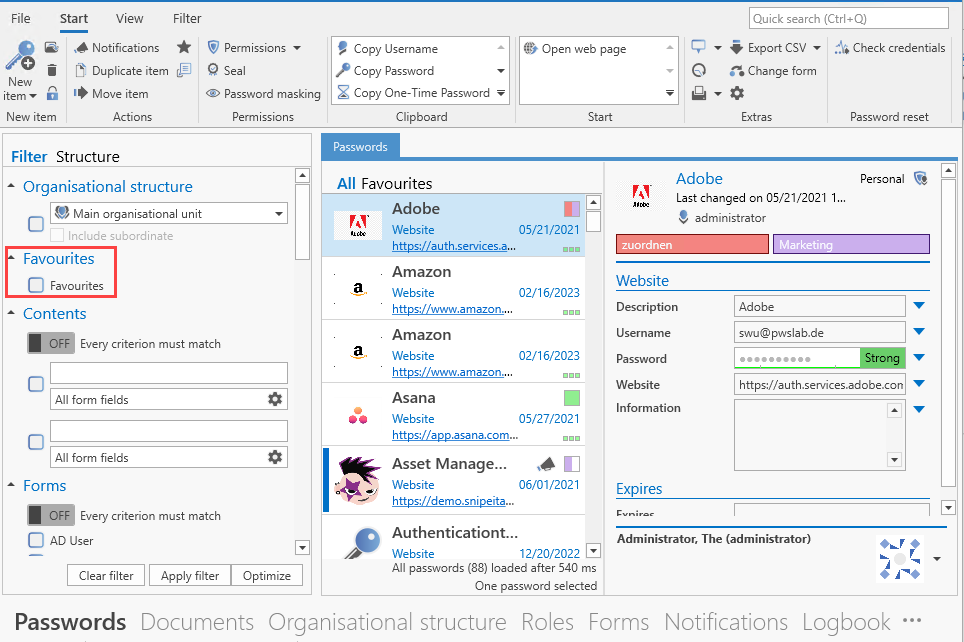 With the Favorites filter option, you can now search and display the entire database for favorites, not just the favorites of the loaded records.