Requirement:
In the basic configuration, a certificate from your own CA is used.
Prerequisites:
Access to the Admin Client

Procedure:
After changing the SSL certificate in the basic configuration in expert mode, no login can subsequently be made to the Admin Client. The following error message appears: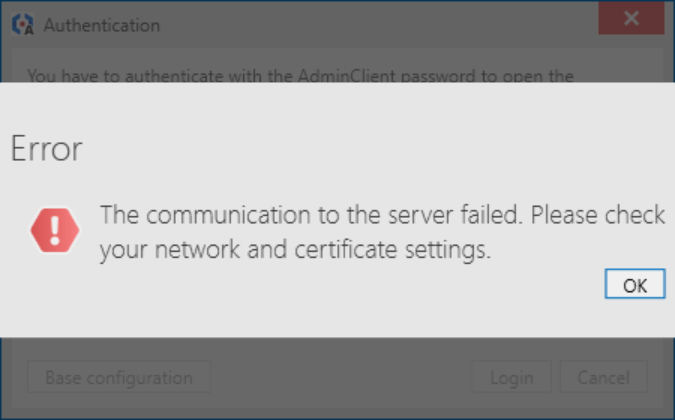 To fix the error now please perform the following steps:
When authenticating at the AdminClient click on advanced settings.
Then set the certification mode to "Compare server certificate fingerprint".
Now select the certificate, which was also stored in the basic configuration.




Afterwards the login can be executed successfully again.