AD-Import, Active Directory, E2E, MKM
Request:
AD synchronization is to be changed from end-to-end (E2E) to MasterKey (MKM).
Requirement:
The users in the database must be synchronized from AD in E2E mode.
Implementation:
• Create Masterkey AD Profile in NativeClient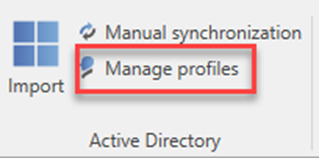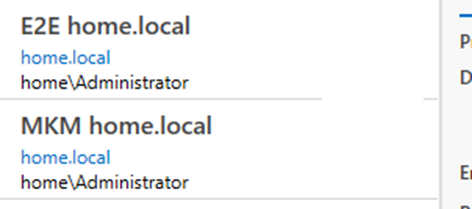 Old users in Organizational structure -> E2E users -> right click -> Change AD profile to MKM profile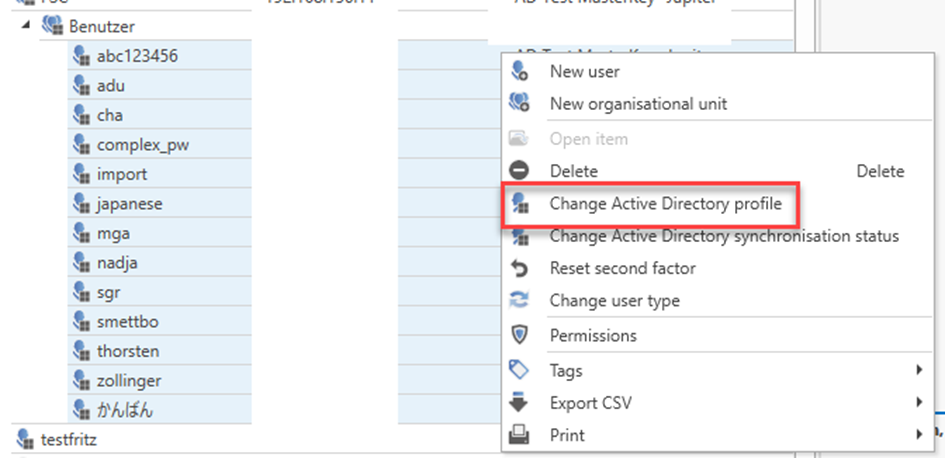 Perform manual synchronization after changing all users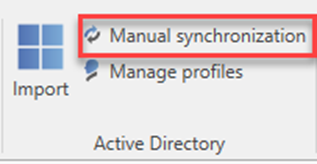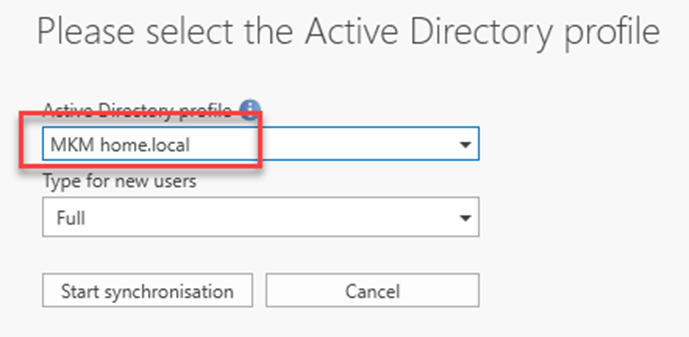 Import new users as usual.
More information about the MasterKey mode can be found here via the link: Masterkey Mode