Foreword
All the following steps are your own responsibility! We can't provide support for this, assist or give a guarantee for success, because the support for Password Safe version 7 has already been stopped on 15.12.2021.
You can find more information here: V7 mobile app no longer works after iOS 16.1 update
Requirements
Windows 7/10/11
Existing backup from the V7 Mobile app (.psmobile format)
Procedure
Download and install Password Safe V7: https://download.passwordsafe.de/v7/psr-7.5.4.2271.msi
When starting the application for the first time, an edition must be specified. At this point it is essential to select "Standard Edition"!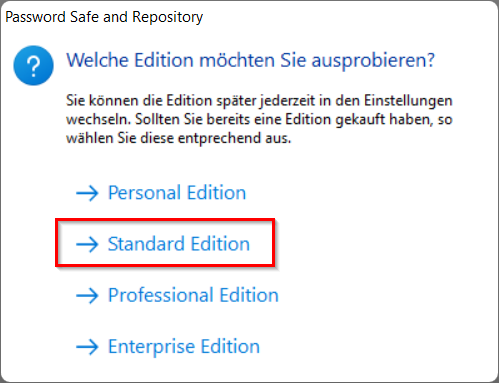 In the next step, "Private" must be selected as the security zone: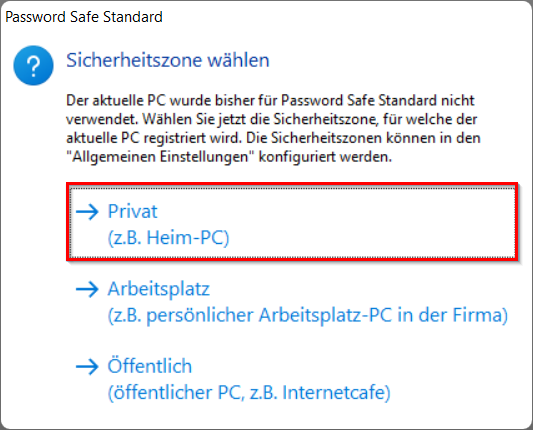 There is only the possibility of the demo version available, which however provides the full scope for 30 days. An extension is technically no longer possible! The export must therefore take place within this period!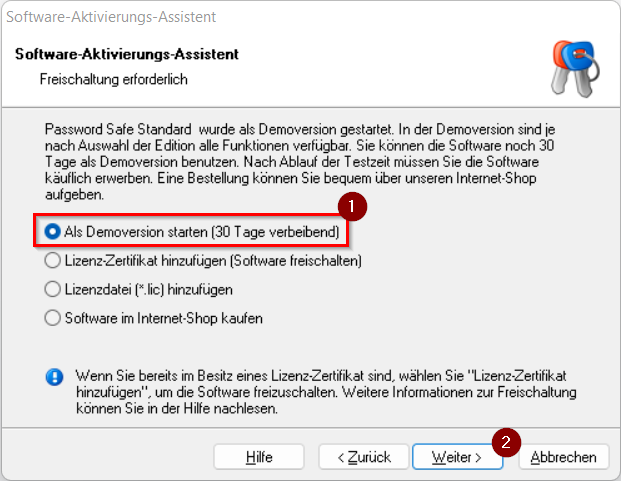 Now create a new database: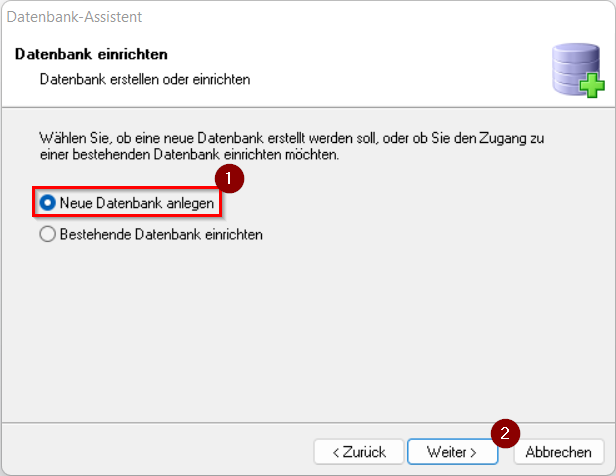 Select the Standard mode: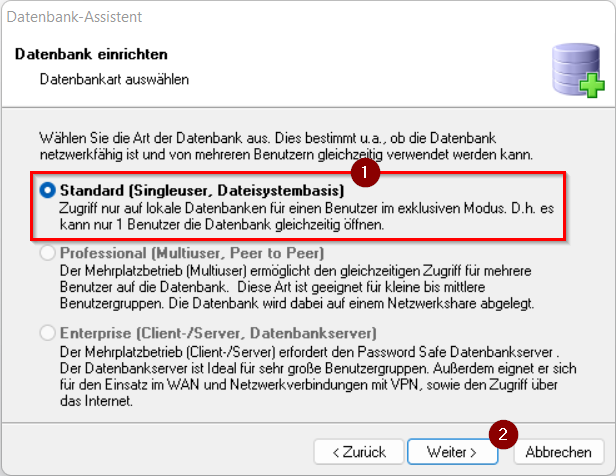 Choose a suitable database name and storage path: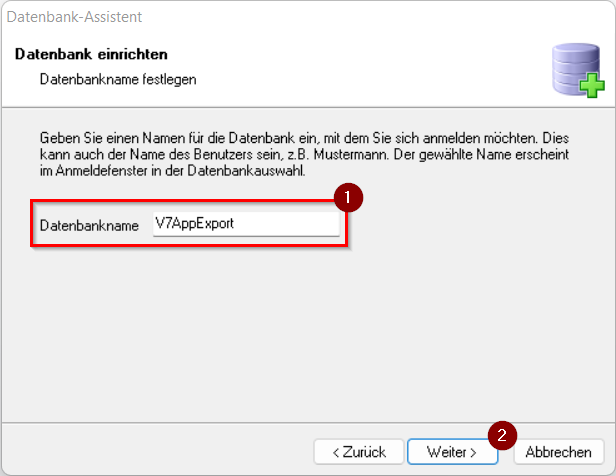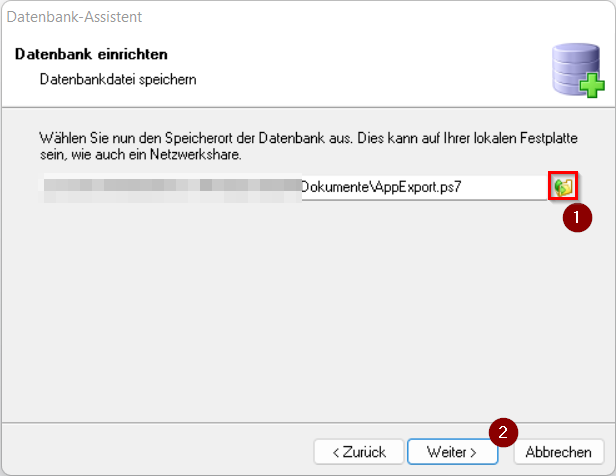 It is mandatory to set a password for the database: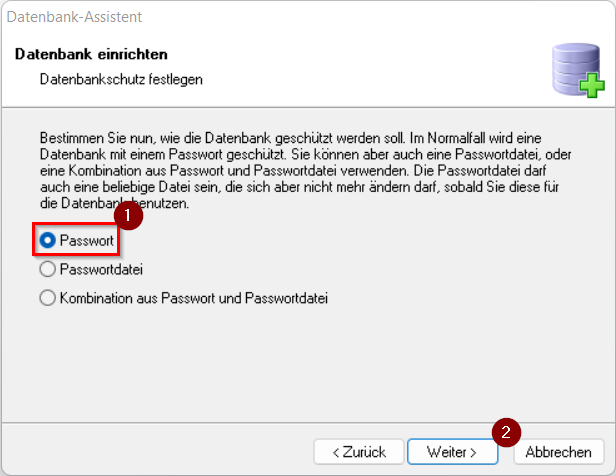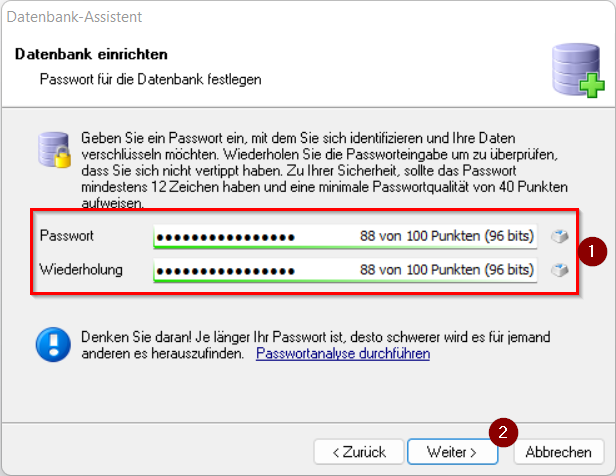 Now choose a database template and complete the setup: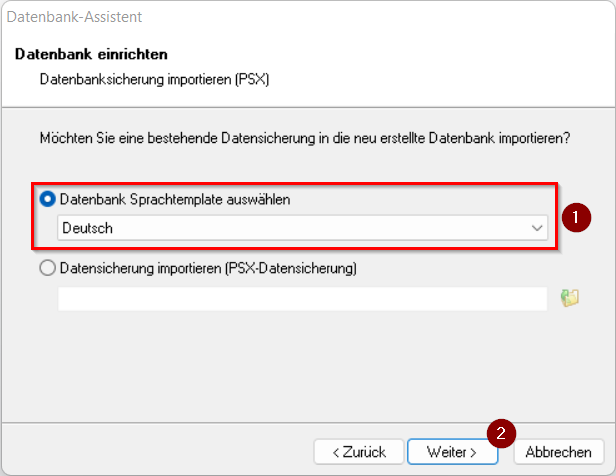 Now we can log in to the created database with the previously defined password: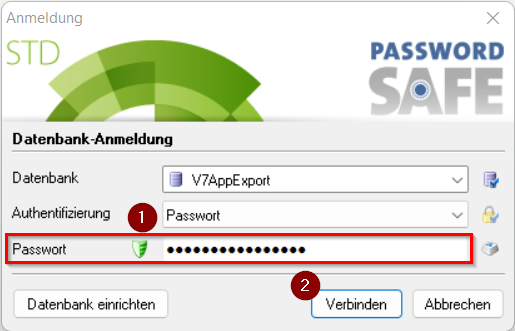 Now open the synchronization wizard for mobile devices: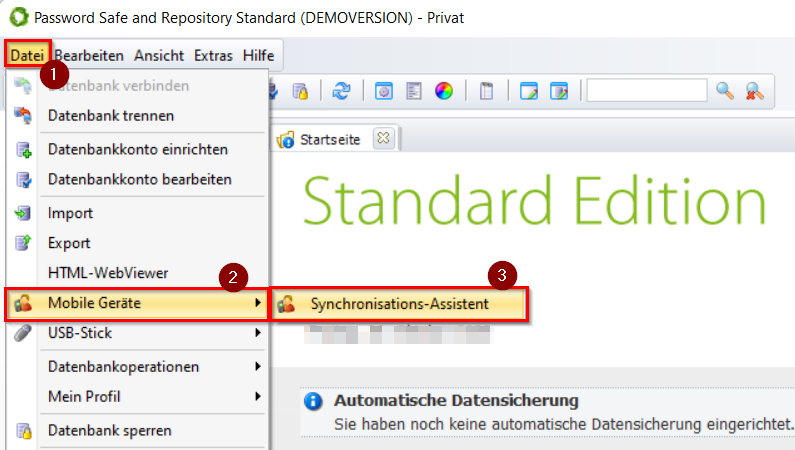 Select the "Manual synchronization" and then the backup file of the V7 Mobile app: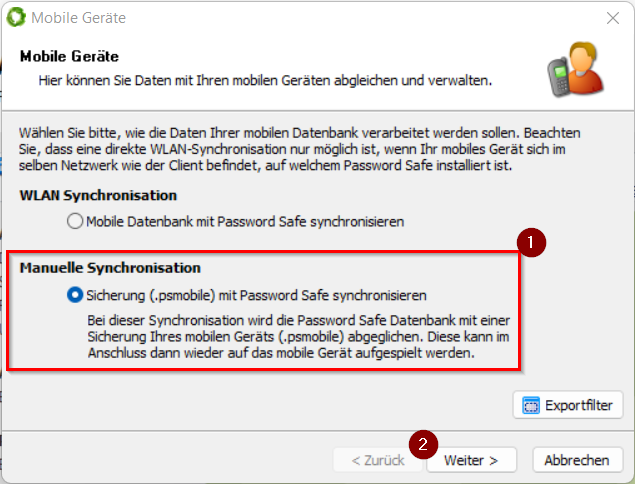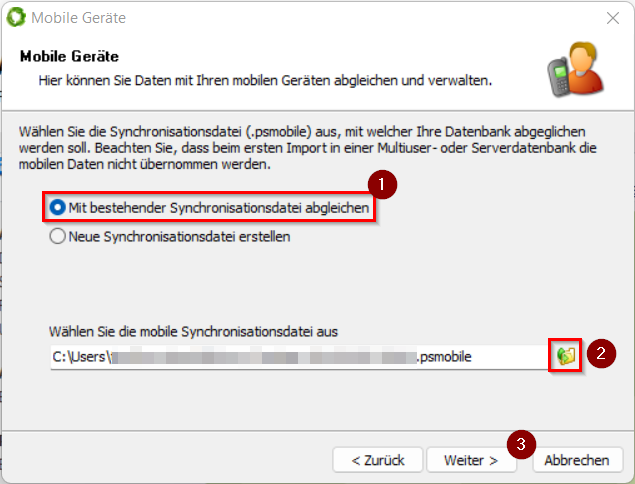 Now you need to enter the password with which the mobile app database is secured: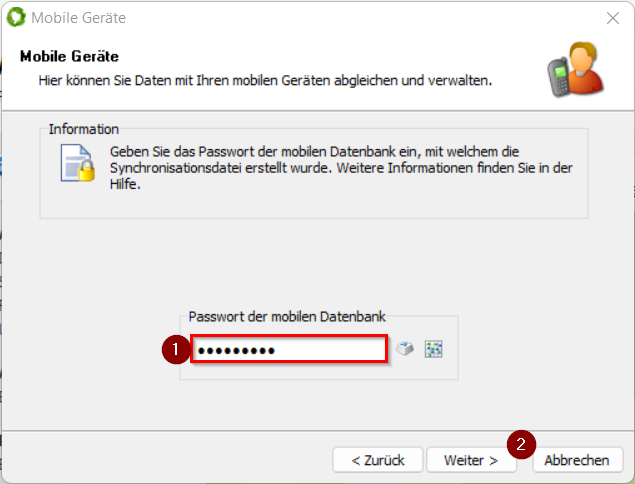 Since the locally generated database is empty, this warning can be confirmed with "Yes" without hesitation: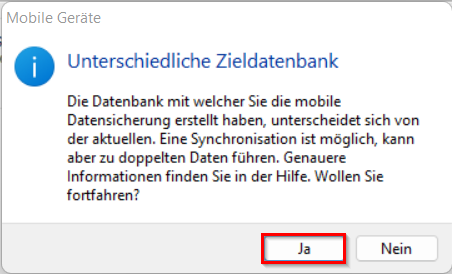 Now click on "Finish" to start the synchronization: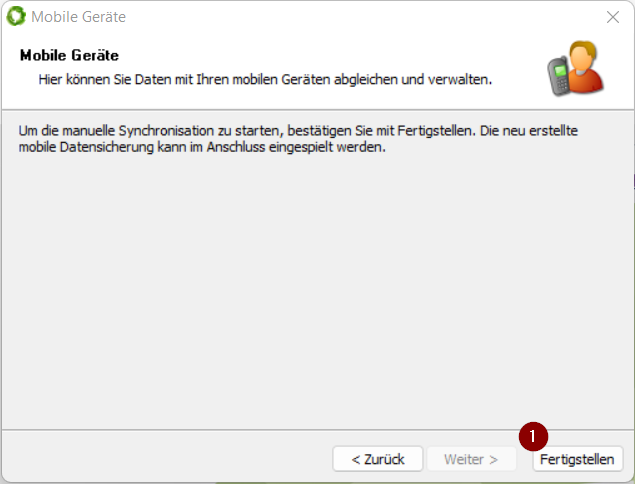 Data export
Open the Export Wizard: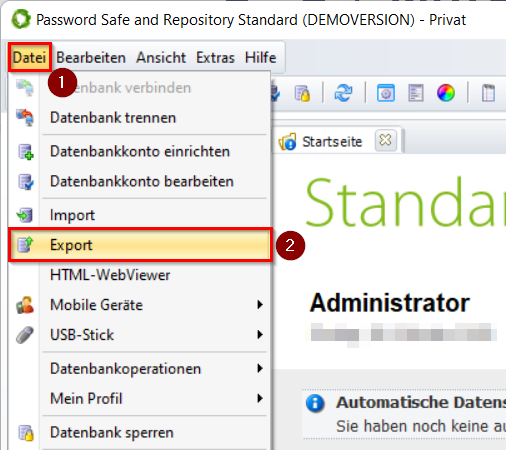 Export your passwords as a CSV file: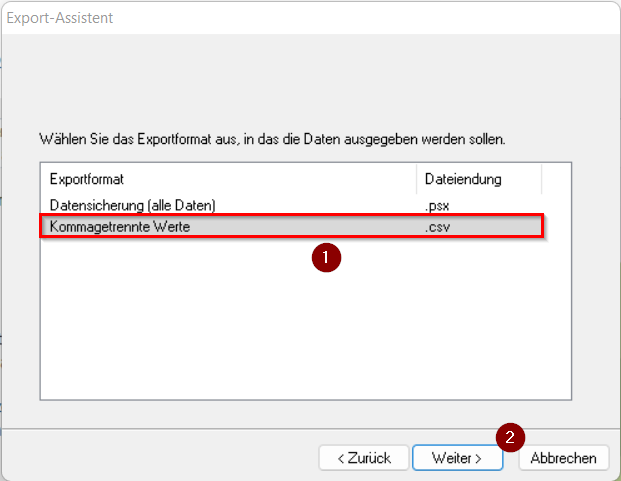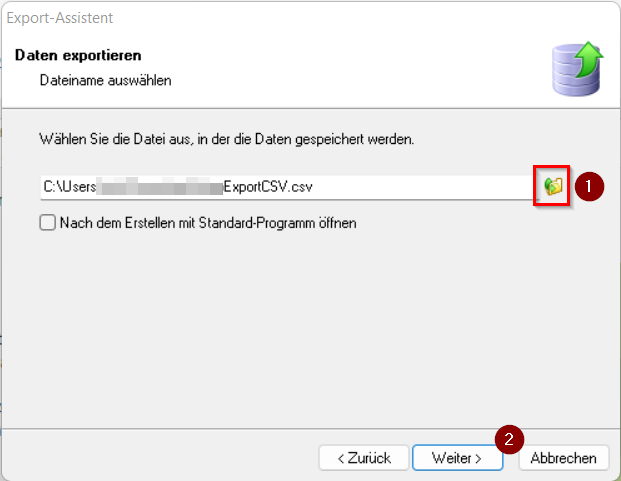 Adjust the settings according to your requirements. Most of the time, however, the default settings are sufficient: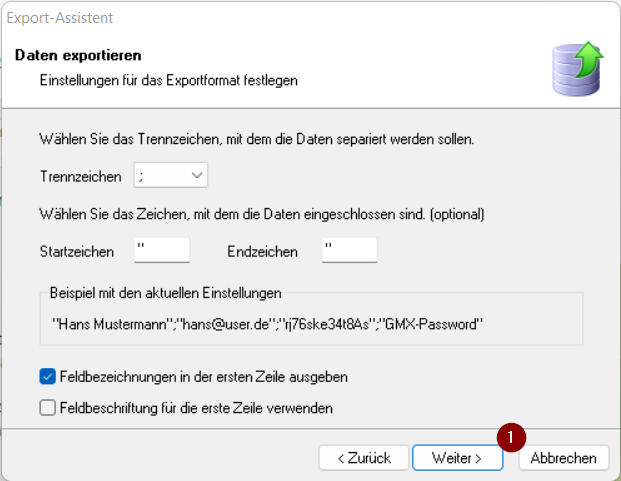 Depending on your structure you can export all records at once or you have to export per category: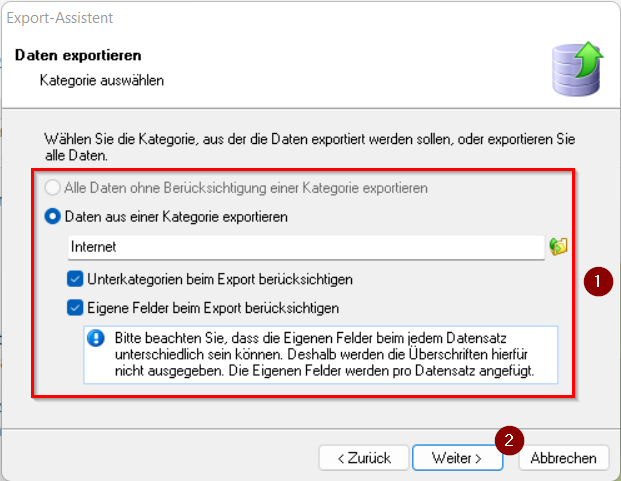 Your data sets can now be exported as CSV (attention, plain text!):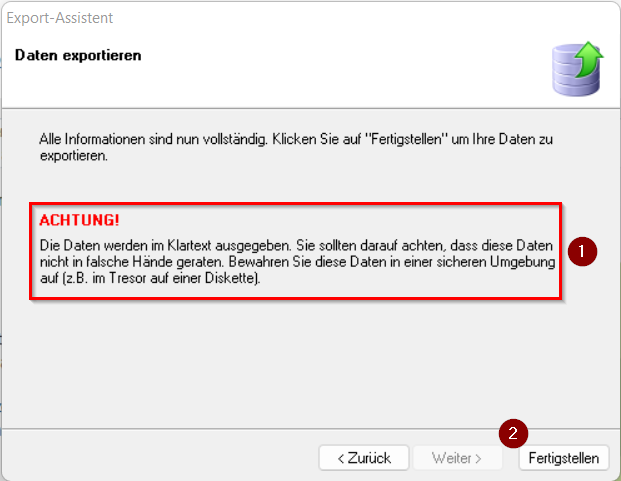 Errors and problems
If there are problems importing the backup, you still have the option of using the WLAN synchronization in the synchronization wizard if access to the V7 Mobile app is functioning: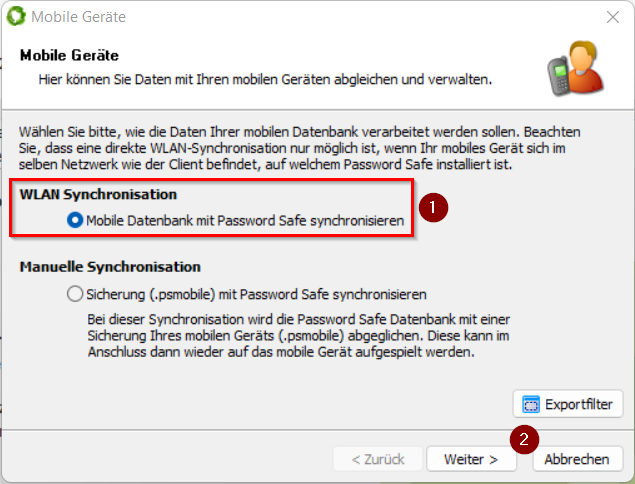 However, ports must be open, firewall shares must be created and both devices must be on the same network. This should only be done if the option to import the database backup (.psmobile) fails.
Note
As described at the beginning, the desktop version of V7 is only available for 30 days in the test period. Therefore, you must have exported your complete data as CSV before expiration!